Great Neck North Senior High School
Class Of 1961
In Memory
Richard Gruen VIEW PROFILE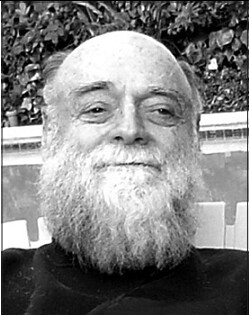 Computer-industry pioneer and long-time Palo Alto resident Richard P. Gruen, 67,died on December 12th of heart failure, five years after a successful kidney transplant. He is survived by his mother Elizabeth Gervais-Gruen, brothers Bob, Daniel, and David Gruen, loving friend Stephanie Rosenbaum, and many more friends and colleagues.
Dick began his association with computers in 1960, in an NSF-sponsored program at Columbia University. He graduated from Great Neck North High School in 1961 and from MIT in 1965, where he served as business manager of radio station WTBS. His recursive airfare calculation program, described in the February 1965 Tech Engineering News, was not duplicated commercially until 1999 (by ITA Software).
During college he worked for IBM in Cambridge and in Switzerland, then joined Digital Equipment Corporation to develop early minicomputer PDP-5 (predecessor to the PDP-8), followed by systems software support for the PDP-6 and PDP-10 on the West Coast and in Europe.
That involvement led him to the burgeoning timesharing industry, with stints at Tymshare, Computer Center Corporation (CCC) in Seattle, and ADP Network Services. One of Dick's innovations at Tymshare and CCC was to hire high-school computer hobbyists, offering them free computer time in return for finding and reporting bugs. This mentoring gave him the distinction of being the first person to employ future Microsoft founders Bill Gates and Paul Allen.
In 1978 Dick joined Intel Corporation as CAD systems manager. He was responsible for one of the first CAD networks, as Intel evolved to rely on CAD systems for product development. He supported design engineers in the USA, Japan, Israel, and France,continuing the world travel that included a year in The Netherlands for ADP. After the mid-80s, Dick turned to consulting, working on projects for Xerox, Tandem, Netscape, and the fledgling Cisco Systems (then only 50 employees).
In Palo Alto, Dick was an early advocate for energy conservation. He was a member of the War on Waste committee from 1981 to 1992, and served on the Utilities Advisory Commission from 1996 to 1999.
His hobbies included flying (he earned a commercial multi-engine license), sailing his 29-foot sailboat the Microship, and scuba diving in the warm waters of Hawaii, the Caribbean, and the Great Barrier Reef. Later in life he traveled on small-ship cruises along the coast of Norway and to the Arctic Circle, Antarctica, and Iceland.
A memorial gathering will be held in early 2011 to celebrate Dick's life; for information, please email stephanie@teced.com. Memorials supporting kidney transplant research are preferred; contributions may be made to the Dr. David Sutherland Research Chair Fund at the University of Minnesota Medical Foundation, 200 Oak St SE, Suite 300, Minneapolis, MN 55455.
--from Palo Alto Online, Dec 24, 2010
Click here to see Richard's last Profile entry.