Great Neck North Senior High School
Class Of 1961
In Memory
Richard Pine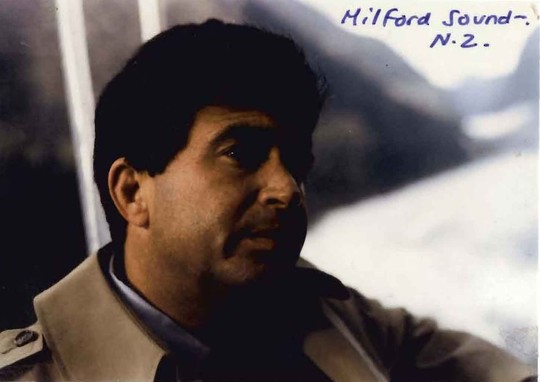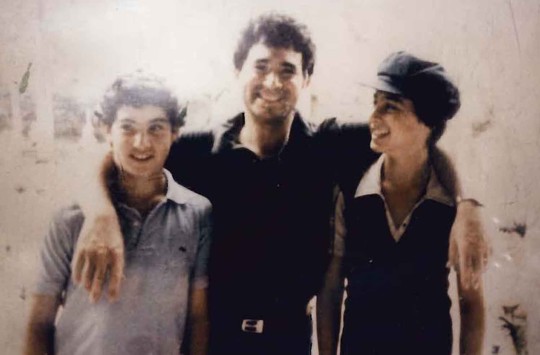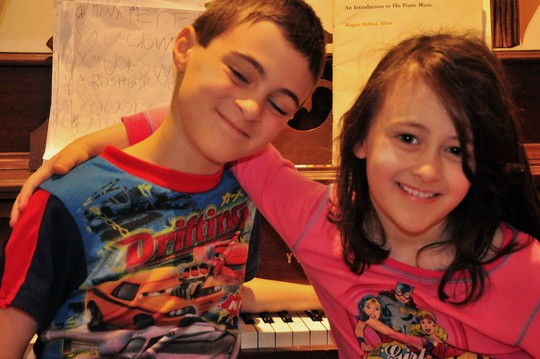 Richard Pine passed on about twenty-five years ago. These comments will serve as a small memorial to a very amazing person whom many of us remember fondly.
Richard's parents were Jack and Alice. Jack was a Polish immigrant, Alice was of English ancestry and grew up in Pittsburgh. As a young man, Jack grew up with the playwright Arthur Miller. Alice was a childhood friend of the actress Clara Bow, who later became the model for the comic character Betty Boop. With this background, it was fitting that Jack and Alice made their home in Great Neck, with its longstanding show business heritage. Jack manufactured handbags at a factory in Brooklyn.
Richie was a star athlete - - he wrestled, placed high in several state championships, and went on to wrestle in college at American University. But what most of us remember him for was his quirky, mischievous personality. His great and passionate love was butterfly collecting. He was entranced with finding and collecting various species of butterflies. It's hard to describe his ear-to-ear grin and glee when he captured a rare or new species. He euthanized them with ether and mounted them in scores of display cases. His collecting took him on longer and longer trips seeking exotic species - - initially around Long Island, then into New England, to the western states, south to Mexico, and later to various other continents. He became friends with the great Vladimir Nabokov through Nabokov's interest in lepidoptery, and they went on several collecting trips together.
In addition to collecting unique and sometimes bizarre butterflies, Richie also collected friends - - many of whom were equally unique and bizarre. They included a taxi driver who followed him around like a puppy dog - - and also the descendant of one of Germany's great industrial families, who was a close relative of several famous philosophers and musicians, and who lived in a bewildering fantasy world where he was pursued by various intelligence agencies and aliens. Because of these friends, visiting Richie at his mansion in Kenilworth was always an adventure. The first time I visited, one of his friends had climbed a tree in the front yard to eat bananas. I was hit with a banana peel as I went up the front walk.
Richie married our schoolmate Betsy Kogan in 1967. They had twin boys, Philip and Daniel. He went into his father's handbag business. As the economy changed, his father closed the Brooklyn factory. Richie struck out on his own and eventually created a successful business having handbags manufactured in the Far East. He sold them to major chains like Macy's, Thom McCan, and the early Wal-Mart. He traveled regularly to Bentonville, Arkansas to meet with Sam Walton himself.
During his travels to the Far East, Richie developed an interest in primitive art. He pursued this interest with the same happy passion he showed pursuing butterflies. He ultimately acquired a collection worthy of being exhibited in a major museum. As his boys got older, he began taking the family on trips with him - - including visiting mainland China before it was opened to Western visitors, and to the jungles of New Guinea. Luckily, he and the boys didn't meet the same fate as Michael Rockefeller. He got great pleasure from connecting with genuine and unique people and cultures around the world, and he couldn't stand "sanitized" tourism. To him, a trip didn't start to become fun until you got past Turkey and away from "civilization." That was part of his charm.
As his business grew, he moved his family from an apartment in Queens to a modest home off Steamboat Road, and finally to a magical and beautiful log cabin on Pond Road that was built for Fannie Brice. The house next door was built for Charlie Chaplin, and the one across the street was where Fitzgerald lived when he was writing Gatsby.
In 1985, Richie was diagnosed with the CML strain of leukemia. He made an incredibly resourceful and courageous effort to beat it. He understood it better than many doctors, he predicted that one day a cure would be found for this particular strain of leukemia, and he fought for time until the cure could be found. In the end, the disease won - - as it almost always does. He died in 1988 at age 44. I remember visiting him at Valhalla Hospital, where his charm, irreverent humor, and magnetism had made him an object of worship for the nursing staff and the other patients.
Leukemia can be caused by repeated exposure to ether. The Fannie Brice cabin has now been demolished and replaced by a Persian blockhouse. Richie's two boys are building happy and productive lives for themselves. Life is moving on. And a cure to CML has been found.
Those of us who knew and loved Richie will never forget him. There were no veils, no buffers between him and life. He looked life straight in the eye, and life looked right back at him and winked. His friend Nabokov once wrote,
"Some fascinating photos might be also taken of me, a burly but agile man, stalking a rarity or sweeping it into my net from a flowerhead, or capturing it in midair. There is a special professional twist of the wrist immediately after the butterfly has been netted which is quite fetching."
If there are butterflies in heaven, that paragraph describes where Richie is these days.
(The above photos are of Richie in Milford Sound, NZ., with his twin sons, Daniel and Philip, and his grandchildren, Nick and Courtney)